Dr Makram Abi Fadel
Armed with wide experience and extensive knowledge in the field of plastic surgery, we, at Dr. Makram's clinic, endeavor to exceed our patients' expectations in a confidential and professional environment that preserves your dignity and privacy. We value your choice to entrust us with your beauty and well-being and therefore, spare no effort to rise to the level of your confidence.
As a result, we have established over the years a pattern of excellence in plastic surgery that will undoubtedly provide you with the highest level of expertise in cosmetic beauty and plastic surgery.
Driven by our belief that an informed decision is the key to receiving successful results, we have put forward all medical, technical and health information you need to know before undergoing plastic or cosmetic surgery.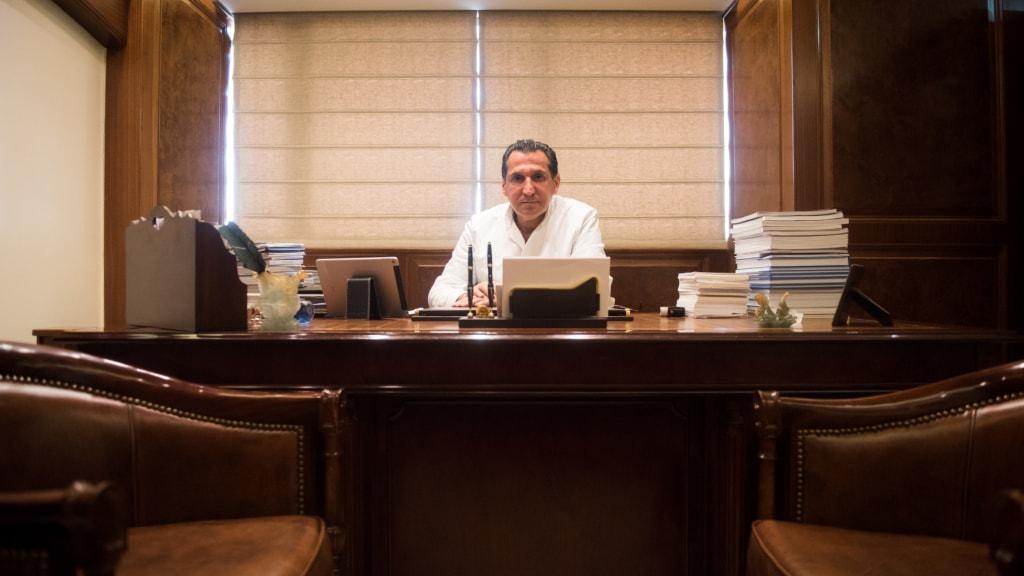 Education and Professional Experience
Graduating with honors from the Experimental Sciences branch in high school, Dr. Makram Abi Fadel has always been mesmerized by the beauty found in art and science. And so, in his mission to pursue his quest, he studied Medicine in the Saint Joseph University of Beirut with an aim to specialize in Plastic and Reconstructive Surgery.
After undergoing comprehensive training in Lebanon's most reputable hospitals, such as Hotel Dieu de France, Saint Joseph Hospital of Beirut and the Lebanese Hospital of Beirut, he moved to France where he worked with the most qualified surgeons and gathered wide knowledge in various Plastic Surgery and Reconstructive Surgery fields.
Carrying with him the high education and extensive experience he acquired in Maxillo-Facial Surgery, Experimental Surgery, Microsurgery and Aesthetic Surgery, he came back to Lebanon where he practiced surgery at Hotel Dieu and Rizk Hospital. He joined the International and European Societies of Aesthetic Plastic Surgery as well as the Lebanese and French Societies of Plastic Surgery and became the Correspondent Member of the American Society of Aesthetic Plastic Surgery (ASAPS).
Having worked at Rizk Hospital and HIMC since 1995, he is now working at Clinique du Levant and at Bellevue Medical Center where he creates art through science.
We are confident to say that Dr Makram Abi Fadel's clinic is you're perfect choice for plastic surgery in lebanon.